In this topic I am going to describe how the modern garden is made when there exist a building compartiment underneath. For the plane garden there must be no problem for the level of soil. But in this project we have a discontinous surface as in picture below.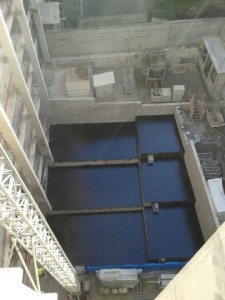 I'l talk later ways to overcome this uncontinuous surface. In order to make the garden firt we applied the DELTERAXX just above the concrete surface already treated for impermeability, this material permits infiltration of water from on side (top) and is impermeable the other side (bottom). The water can go down and flow to the exit point.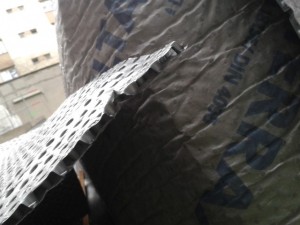 Then extruded polystyrene (polystyrène extrudé ) is put on to gain the height of the soil which is quite expensive for quality soil as in the photos: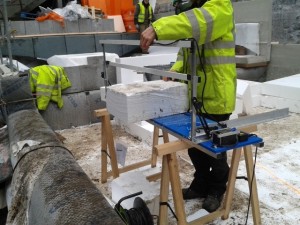 It is then covered by thin layer partly permeable to leave only the water to infiltrate and to resist the solid materials this is geotextile materials.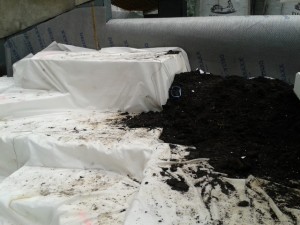 Knowing the exact position of plant the two bed of iron bars are kept just below the plant in order to fix the plant with the ground.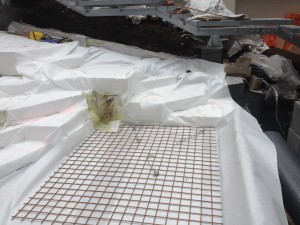 When all these prepartion are made, the soil is put from above to an predefined height.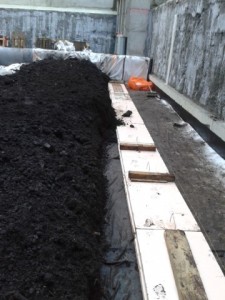 In order to hold the trees properly welded two layers of iron bars (square) of dimension 2mX2m are posed where there are plants. Then the plants are planted.