When the facade comes to an end a air tightness test must be done to assure that the envelope is closed. As this project is BBC & HQE it has many constraints and for example only the tolerance of 1m3 of air flow for the test done at 4 Pa for the surface of 190m². This test is done in depression. The gas is spread at exterior for the measurements and since the volume is in depression the volume of gas entered in the test room is observed from inside. Because the flow of the wind at 50Pa is noticebale this test is done starting from this point for varying pressure in the difference of 10 Pa that means at 50Pa, 40Pa, 30Pa, 20Pa and 10Pa. The result obtained is extrapolated for 4Pa as required by the french laws to find the volume of air entered in the envelope. However generally in Europe the value at 10Pa is accepted.
Below are some photos of this test.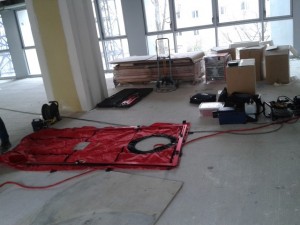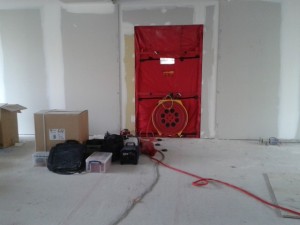 During explanation of the procedures of test and objective: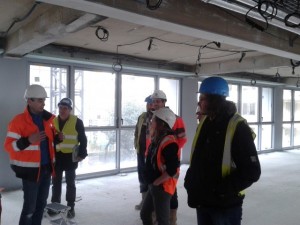 From the test done, it is obtained 1.9m3 which is almost double then the target. So the thermal bridge has to be identified in order to treat for efficiency of the building envelope.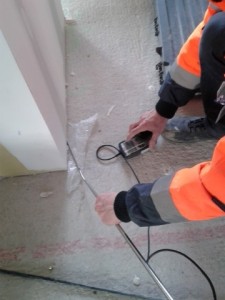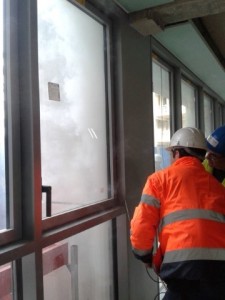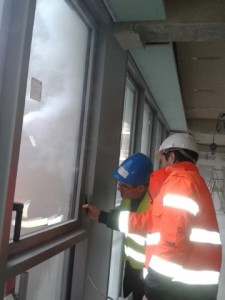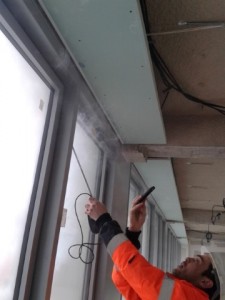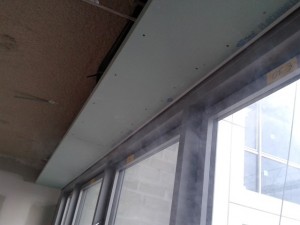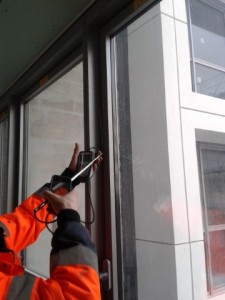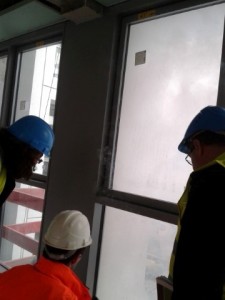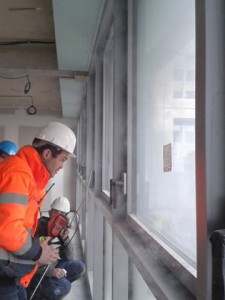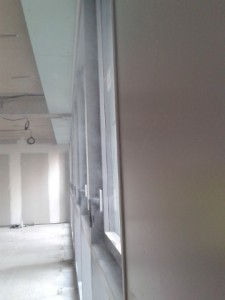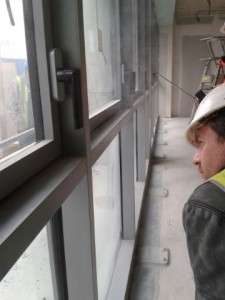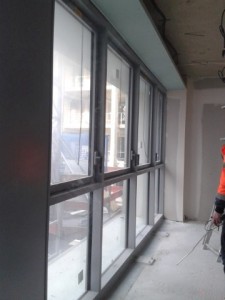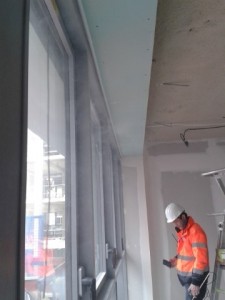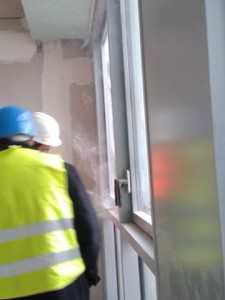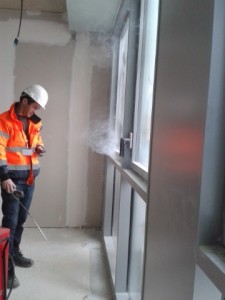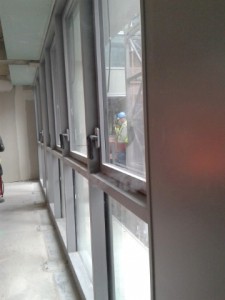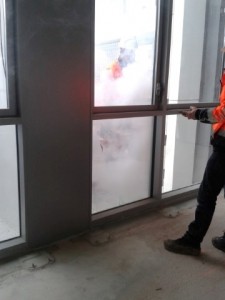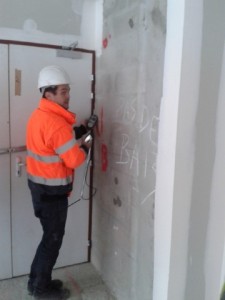 A high volume of air transfer was found across the concrete bloc, concrete blocs are very weak insulator.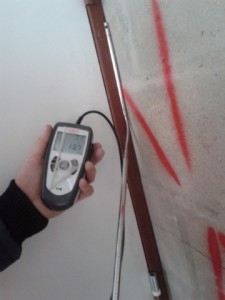 Also the reservations for wire are also reasons for the air circulation, so the reservations must be enclosed properly to avoid the air transfer.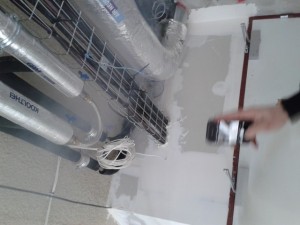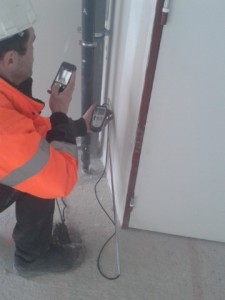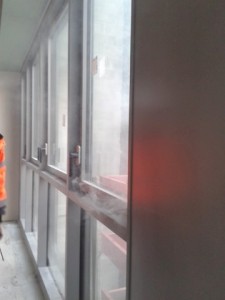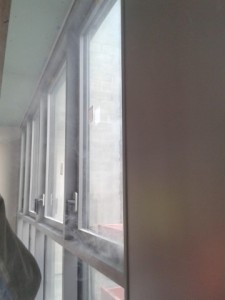 As the windows covered maximum of surface areas and a remarkable air transfer is observed from wondows. A treatement has to be done for these windows and test must be done in order to obtain the objective desired (minimum : 1m3 )